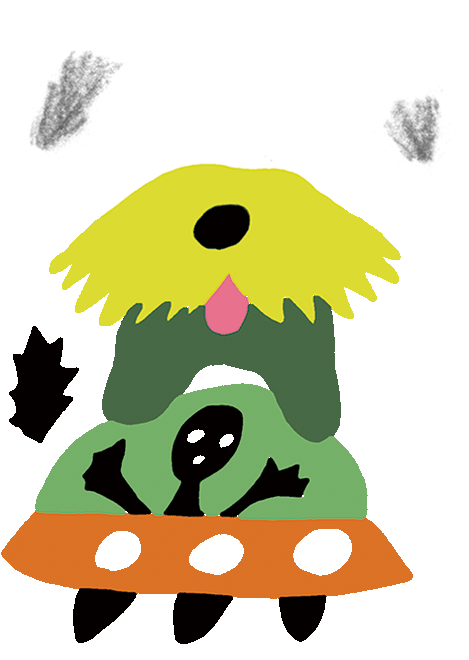 What is TERATOTERA?
TERATOTERA is the name of a community-based art project and its communication organization. It is a joint project of the Tokyo Metropolitan Government, Arts Council Tokyo, and Ongoing Association, which is based in Kichijoji, Tokyo, and features ongoing arts. This project has been active in Suginami, Musashino and Tama areas in Tokyo, mainly between Koenji, Kichijoji and Kokubunji stations on the JR Chuo Line, since 2009.

What is Tokyo Artpoint Project?
Tokyo Artpoint Project is an initiative which connects various people, towns, and activities within the metropolis, aiming at creating and communicating aspects of Tokyo's diverse allure by participation of local communities and citizens. It is operated by the Tokyo Metropolitan Government and Arts Council Tokyo, the Tokyo Metropolitan Foundation for History and Culture.

What is Teraccollective?
Teraccollective was founded in 2018 by 16 past core members of "TERACCO", the TERATOTERA's volunteer staff. The members vary in occupation, age and gender, but they share a strong desire to support and co-create the art scene with artists. TERATOTERA Festival has been produced by Teraccollective since 2018. As a collective that is only behind the scenes, they will continue to support and boost the various people and sites involved in art.

Illustration by Reiko Tada